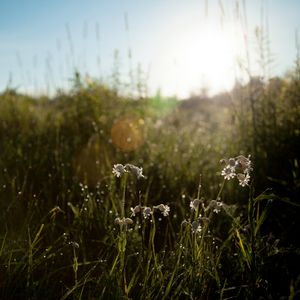 Music Lessons
I have been teaching music since 2016, and currently offer lessons in: 
Jazz and Contemporary Voice 
Music Theory & Composition (all levels & instruments) 
Mandolin 
Novice Piano
Notation & Arranging in Sibelius, Finale, or MuseScore 
To schedule your first lesson, please click below.
Pricing 
Lessons vary in price from $45-$70 depending on lesson length and location. Lessons are offered in-studio in Englewood, CO or online. Other locations may be arranged on a case-by-case basis. 
Payment methods/schedules are outlined in the Music Lesson Agreement form, which you will receive electronically and sign prior to your first lesson. Please feel free to include any questions about billing and scheduling in your message via the contact button above.
Teaching Style
Sofia is an encouraging and patient instructor who will tailor lesson content to your individual needs. You will spend a portion of your first lesson discussing your particular goals and challenges to craft a suitable course of study. In general (except for theory/composition students*), between lessons, you can expect to work on 1-3 assignments each from all or most of the following categories, depending on your lesson length and type:
Repertoire 
Technical exercises 
Theory/sight reading/ear training 
Listening 
Improvisation 
Even the youngest of musicians can comfortably learn and love all these skill areas. Whether you're five or fifty-five, Sofia will work with you to find music you like to play, and make sure you have all the tools you need to play that music beautifully. You will begin each lesson with a warmup, spend half of the lesson addressing issues that came up in your practice, and the other half on new concepts.  
*Theory and composition lessons vary drastically depending on a student's needs, but writing, score/excerpt study, and listening will be central in all cases. 
Please note: Sofia is not offering guitar or ukulele lessons at this time.
Suggested Materials
All students who would like to study jazz, especially beginners, will benefit from owning a Real Book and the iReal Pro app. If cost is prohibitive, however, there are materials available for free online.
Vocalists of all types are strongly encouraged to own or purchase a keyboard, especially for long-term online lessons. If you do not have access to a keyboard, a chromatic pitch pipe will suffice. They can be purchased for about $10 online or at a music store. 
Mandolinists will use a variety of materials. If you have a book of sheets you like to use (e.g. fiddle tunes, a bluegrass songbook, etc), bring it. 
Theory and composition students should purchase or print out manuscript paper. 
Composition students: many (but not all) orchestration books written in the last 10 years will make your study much more effective. Sofia recommends Contemporary Orchestration (R.J. Miller) or The Study of Orchestration (Samuel Adler). She is always happy to provide advice on finding/purchasing reliable books on composition and orchestration.