Bio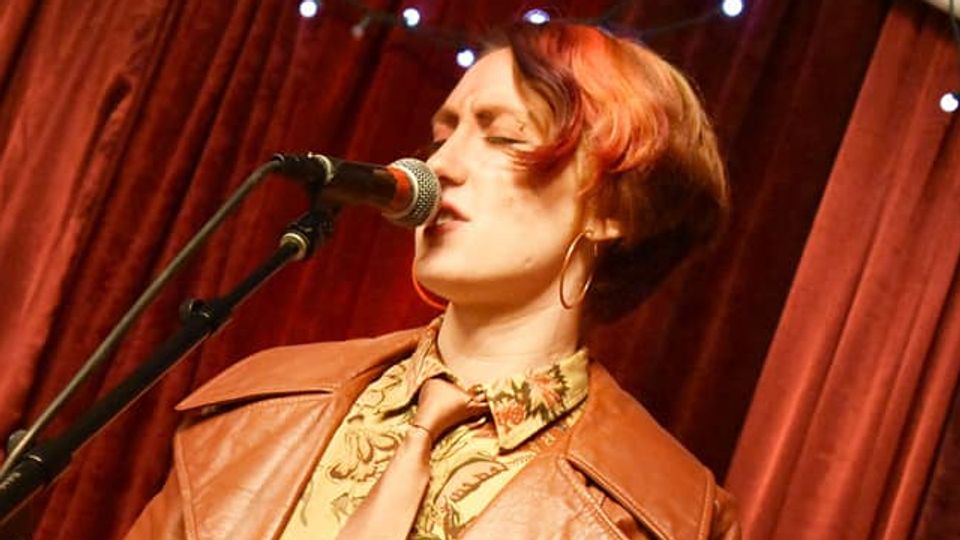 Sofia Nehama Avery
Musician, Composer, Teacher
With her flavorful and animated composition style, rich vocals, ornate poetics, and inventive mandolin technique, Denver-based multi-instrumentalist and composer Sofia Nehama Avery is a rare musical force. While her influences and proficiencies run the gamut from jazz to bluegrass to Brazilian tropicalia to art music and beyond, she has no trouble weaving into, out of, and between those spaces as required. She can teach an Irish reel, sketch a big band chart, arrange a Balkan brass piece for symphony orchestra, and find an elegant way to marry all three before dinner. 
Sofia was born into an unstoppably musical family in New Orleans. She played claves for her father's son-Cubano band and competed at talent shows in preschool. She learned to accompany herself on Brazilian cavaquinho when she was six, picked up classical cello at eleven, and began studying voice formally at sixteen. She learned mandolin, played in a hard rock cello quintet, and frequently performed as a guest vocalist for Santa Fe-based hot-club jazz band Swing Soleil. Buoyed by her enthusiasm for the mid-2010's Baroque Pop trend, sofia developed a series of interdisciplinary music workshops aimed at highschoolers, and her research opened her to the world of avant-garde/experimental art music and some of its flagship composers - Arvo Pärt, John Cage, et cetera. 
In 2016, Sofia moved to Colorado to pursue a degree in music composition with a jazz voice emphasis at the Metropolitan State University of Denver. She studied privately with notable musicians and composers such as pianist/vocalist Dawn Clement, cornetist Ron Miles, Fred Hess, and Ofer Ben-Amots. She was awarded the Christopher Priolo Endowed Scholarship for Composition two years in a row, and won the Gift Of Jazz Award in 2018. She graduated with her BM in Composition in December 2019, and launched into 2020 as an arranger for the Colorado Symphony Orchestra's Martin Luther King Jr. Humanitarian Awards ceremony.
Sofia launched all-star quintet Tansy Wine in summer 2021. The genre-defying ensemble performs her original compositions in and around Denver. Sofia teaches music privately, offers arranging, composition, and orchestration services, and performs locally as a vocalist, cellist, and mandolinist.