Bio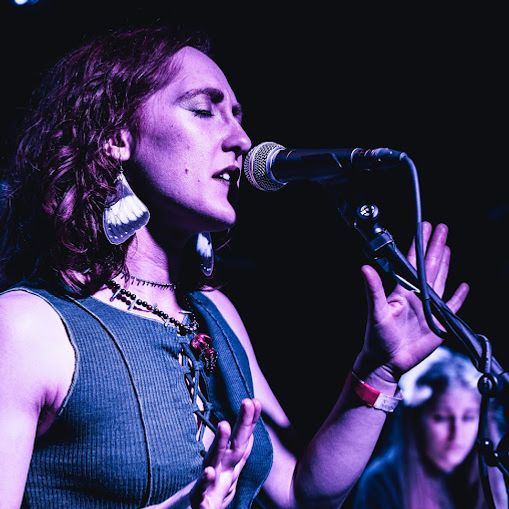 Sofia Nehama Avery
Musician, Composer, Teacher
With a flavorful and animated composition style, rich vocals, ornate poetics, and inventive multi-instrumentalism, Denver-based musicmaker Sofia Nehama Avery is described by audiences as "a force", "brilliant" and "a musical spellcaster". Her influences and proficiencies range from jazz to bluegrass to Brazilian tropicalia to art music and beyond.
Sofia was born into a musical family in New Orleans, where She played claves for her father's son-Cubano band and competed in talent shows. She learned to accompany herself on Brazilian cavaquinho and picked up classical cello in elementary school. In high school in Santa Fe, NM, she began studying voice formally, learned mandolin, played in a hard rock cello quintet, and frequently performed as a guest vocalist for Santa Fe-based hot-club jazz band Swing Soleil. Sofia's most generative encounters with composing started in 2015, when she was asked to create an integrative music workshop for an interfaith human rights youth conference. The creative process for that project was where she greeted her first art music loves: Arvo Pärt, György Ligeti, and John Cage.
In 2016, She moved to Colorado to pursue a degree in music composition with a jazz voice emphasis at the Metropolitan State University of Denver. She studied privately with notable musicians and composers such as Dawn Clement, Ron Miles, Fred Hess, and Ofer Ben-Amots. She was awarded the Christopher Priolo Endowed Scholarship for Composition two years in a row, and won the Gift Of Jazz Award in 2018. She graduated with her BM in Composition in December 2019, and was welcomed as an arranger for the Colorado Symphony Orchestra's Martin Luther King Jr. Humanitarian Awards ceremony at the historic Boettcher Concert Hall in 2020.
Sofia launched the genre-defying quintet Tansy Wine in 2021. The ensemble performs her original compositions in and around Denver. Sofia teaches music privately, offers arranging, composition, and orchestration services, and performs locally as a vocalist, cellist, bassist, and mandolinist.